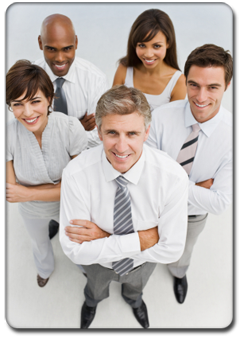 The Business of IT
When mere technical knowledge is not enough to make your project a success, then you need to forget offshore outsourcing and techy interns and instead turn to professionals with over a decade of success in the technology industry.
Let's face it, technology changes rapidly and no one person can keep a handle on every trend, development, or methodology. When ROI is your top priority, then you need talent who is not just tech savvy, but also an expert in the business of information technology.
At Mims Innovations we're experts in application architecture, software development, database design, and information security, but perhaps more importantly we understand technology holistically from a business perspective. We can help you understand how to create more efficiency in your business, utilizing development management systems such as Agile/Scrum, service methodologies such as ITIL, or process definition models such as CMMI.
Our principal consultants have worked in very large businesses and organizations as well as very small ones and a myriad in between. We understand how to adapt technologies and methodologies to your specific business needs. That's the business difference we offer.
Information Technology Project Management
IT projects are notoriously difficult to manage. Scope creep, technical problems, and lack of agreement on requirements cause organizations to lose billions of dollars on software projects that could have been avoided with proper project management. A software project manager doesn't need to write code, but it sure helps when he or she can understand the project from the team's point of view.
Understanding the principles of project management is important, but understanding how technology is built is even more critical for a successful project manager. Most of our project managers are PMP® certified and have extensive experience as software architects and developers. They are familiar with many popular software-specific project management methodologies such as Agile and Scrum. The way technology comes together is not the same as how a building is constructed. Because the pieces come together in unique ways, it's vital that the project manager understand the work being performed so it can be managed properly.
---
Cloud Computing Consulting
Security, Architecture, & Development for Cloud Environments
Are you ready to harness the massive power of cloud computing? Mims Innovations can guide you around the pitfalls and help resolve compliance issues even for sensitive or mission critical data and applications. We specialize in Microsoft Windows Azure and Amazon Web Services, as well as data security for untrusted third-party storage and computing environments.
We bring to the table not only experience with the latest platforms, but also decades of experience in traditional software architecture and hosting infrastructure. In addition we utilize our own proprietary software for securely managing data in cloud environments.
For more information give us a call at 888-859-8179 to discuss your project.
Join our email newsletter to learn about how we're innovating the world of IT Management and Web Applications.
Subscribers may opt-out at any time. We do not condone spam.